For years, Brandon Waggoner chased big numbers on the big three lifts and ate only with the goal of getting bigger and stronger. Was it healthy? Probably not, but for his sport, it worked.
After an injury put him on the shelf, he realized just how much he'd let his body get away from him. Waggoner decided to focus on what he ate, not just what he benched.
Now 40 years old, Waggoner is leaner and more focused than ever before. He's set foot onstage to compete in both physique and classic physique, but more surprisingly than anything, he says he's now stronger than ever before!
Snapshot: Brandon Waggoner
Age: 40
Height: 5′ 10″
Weight: 215 lbs.
Occupation: Assistant Vice President at State Street Corporation
Location: Kansas City, Missouri
Contest Highlights:
2018 NPC Muscle Mayhem – 2nd & 3rd Place
Social Links:
When did you get started with lifting?
I have been weight training since I was in high school. I always had an aptitude for strength training, so in my 20s and early 30s, strength is what I chased. Big numbers on the bench, squat, and deadlift—that was the goal for a long time, and I'd eat whatever it took to facilitate lifting heavy.
I became very strong, but strong came with a price. My body was unhealthy from my "whatever it takes" method of bulking.
Even knowing how harmful my approach was, the light didn't really come on for me until after I had a moderate shoulder injury in a work-sponsored powerlifting meet. Following that injury, I was unable to lift heavy and could no longer scratch that competitive itch by focusing on strength alone. This is when I finally began to watch my nutrition.
How did you change your diet and training approach?
To start, I just tracked what I was eating on a daily basis and began to realize how many garbage calories I was really taking in every day. I approached a trainer in my gym about a simple weight-loss nutrition program, which she happily provided.
I started down the path of eating cleaner foods and working on my appearance instead of just my strength. I realized quickly what a huge mistake I had been making in my youth and how beneficial this process of adjusting my nutrition was going to be.
After the first year of this program, I was under 10 percent body fat. I also discovered the healthy foods had actually made me stronger in many areas. With this new approach, I could lift more than I did when I was recklessly consuming an abundance of calories. This was 1-2 years ago.
I then took my nutrition up a notch, broke down my macros and started to experiment with how my body reacted to different levels of carbs and fat to effectively build muscle and control fat.
What made you decide to compete?
After about six months of what I would call "lean bulking," I decided I wanted to take a swing at getting competitive again and do a show. I hired Scott Schultze, a local IFBB physique pro and prep coach, to train me.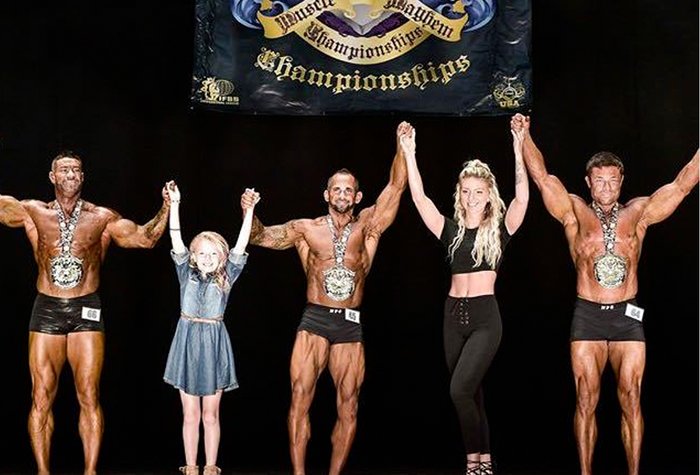 Once again, the learning process exploded for me. He immediately added—yes, added—calories to my diet and upped my training volume. Knowing his credentials and trusting the process, I dug in and did everything he said.
Two weeks later, I had gained 2 pounds and gotten leaner—I couldn't believe it!
What was your first competition prep like?
There are many, many times when you second guess yourself. For me, it felt like I doubted myself more than normal because I was doing my first show at 39 years old.
I would always ask my coach questions and try to learn why we were doing certain things, like subtracting particular foods as we got closer to the show.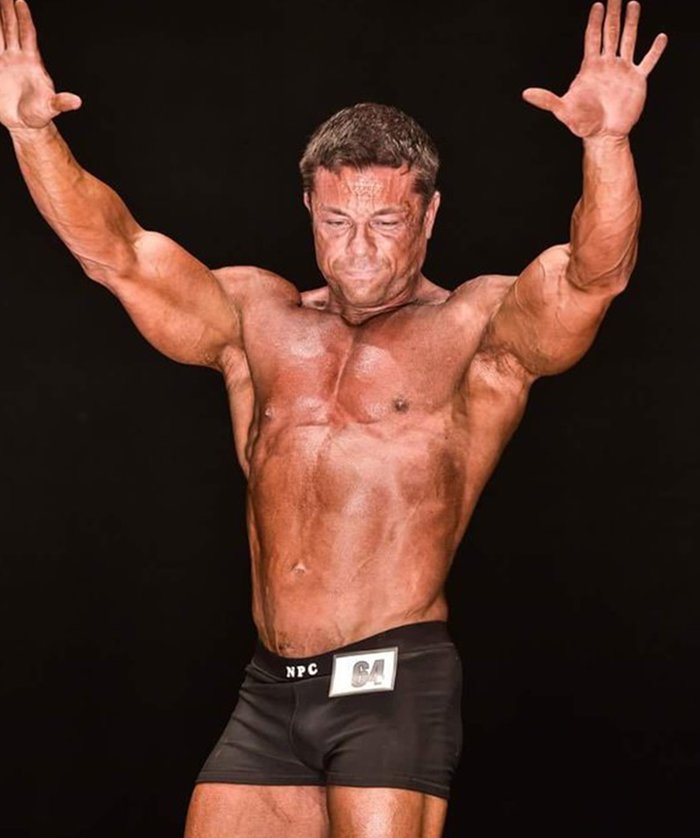 I tested my body fat about one week before the show, and was just over 5 percent, the leanest and best I had looked in my whole life. And this was right before turning 40.
I got onstage at 195 pounds, and competed in both physique and classic physique. I competed in the novice, open, and masters events for both divisions, and I received second and third place in my classes.
How did you use BodySpace during your prep?
I was very proactive about using the BodySpace tools to track my progress with my weight and body composition changes. I actually set and achieved the goal I was shooting for pre-prep.
For me, BodySpace was also very important as a motivational tool. I could always ask people on the site for feedback. I would go to my coach for specific questions about my program and diet, but I visited BodySpace every day for inspiration and motivation.
Some days I'd see people doing more difficult things than I was and succeeding, so that would help me stay focused. Other times, just a few kind words on a post saying "great job," "good luck," or "keep it up" would make all the difference.
Do you think you'll compete again?
At first, I was frustrated that I didn't nationally qualify by placing first in either division. I struggled to figure out what to do next. 
After about a week of just recovering from the show and gaining perspective, I decided to take the judges' feedback and attack the offseason. I did a reverse diet to get my metabolism back to normal, and I continued to train with the intensity that I had brought to my contest prep.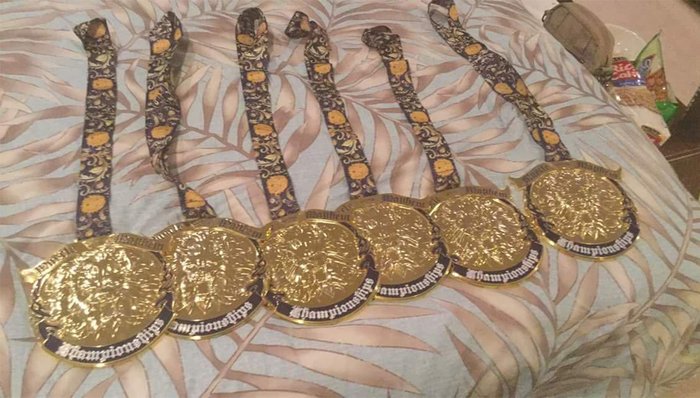 The rebound process from the prep was amazing. I gained a lot of lean mass quickly, which I credit my coach for helping me with. I am now sitting at 215, about 20 pounds up from my show week, and I might be stronger than I ever have been in my life.   
Maybe I'll do another show, maybe I won't, but I'll be ready either way.  
What does your meal plan look like?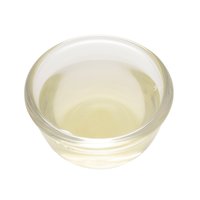 Egg Whites
8
Oatmeal
1 cup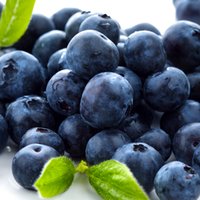 Blueberries
1/2 cup
Chicken
8 oz.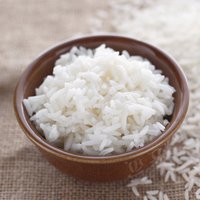 Jasmine Rice
1/2 cup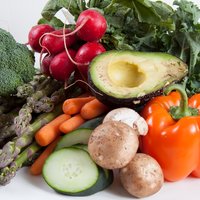 Vegetables
4 oz.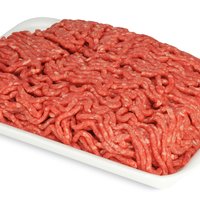 Ground Beef
8 oz.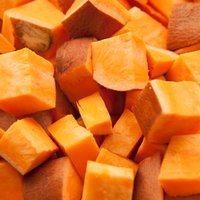 Sweet Potato
6 oz.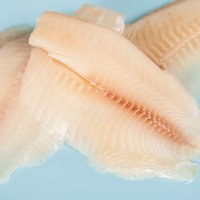 Tilapia
8 oz.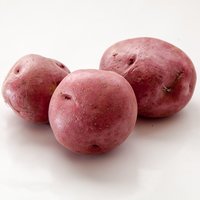 Red Potato
6 oz.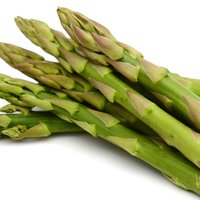 Asparagus
3 oz.
Chicken
8 oz.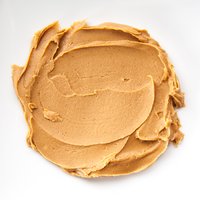 Peanut Butter
2 tbsp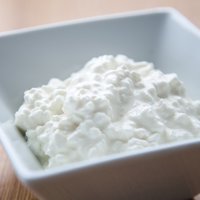 Cottage Cheese
(2%)
1 cup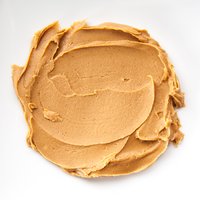 Peanut Butter
2 tbsp
What does a typical week of training look like?
Day 4: Shoulders and Traps
Day 6: Arms*
*If I have the urge to train, I do arms. If not, I rest.
(Excerpt) Read more
Here
| 2018-08-13 07:00:00